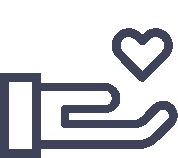 The Gathering House is a missional church that is committed to providing opportunities for members of the wider Dundas community to have their lives enriched by engaging in activities designed to build caring relationships, develop common interests, serve those in need, and explore issues of faith. SUNDAYS
Join us

Sunday Mornings

beginning at 10:00am for our weekly worship service
The Gathering:

10:00 - 10:50: Worship in song and prayer; kids' story; and sermon introduction
The Café

: Break for coffee and intentional community
The Classroom:

11:15 - 12:00: Bible teaching time for all ages,

and nursery
To check out our Sunday morning kids programs, click here

​
​
Enjoy a great cup of organic, fresh ground coffee, a cappuccino, latté or tea, and tasty treats, with complimentary WiFi and friendly service:
CAFÉ HOURS: 8 am to 4 pm Mondays-Wednesdays-Fridays
Saturdays 8 am - 1 pm (during Waterfront Market season)
(Closed Tuesdays & Thursday)

The Café is not open for business on Sundays,
but during the Worship Service (10 am) the doors are open
and the coffee is on us!

<click to learn more about our Café>
COMMUNITY

SUPPERS
​
On the last Friday of each month, we enjoy an amazing supper together as a community at

no charge

! Community Suppers are a great opportunity to meet new people and celebrate our community together.

<

more info

>
​
​
Fridays in December -The Hub
DECEMBER EVENTS
Advent Begins Dec 1st
~ Christmas Eve Candlelight service
DECEMBER 24th 7 pm
~1 Hour Church Services
DECEMBER 22nd & 29th
Rocky Road Rescue
Fundraising event
Sat Dec14th 2 - 6 pm
chili Cook off,craft & bake sale
The following events are located at
The Gathering House unless otherwise specified
Click on event title for more info
AND to add the event to your own Google Calendar
Download the album or individual tracks,
and feel free to share to social media using the tool.